Capoeira Adults Class FAQ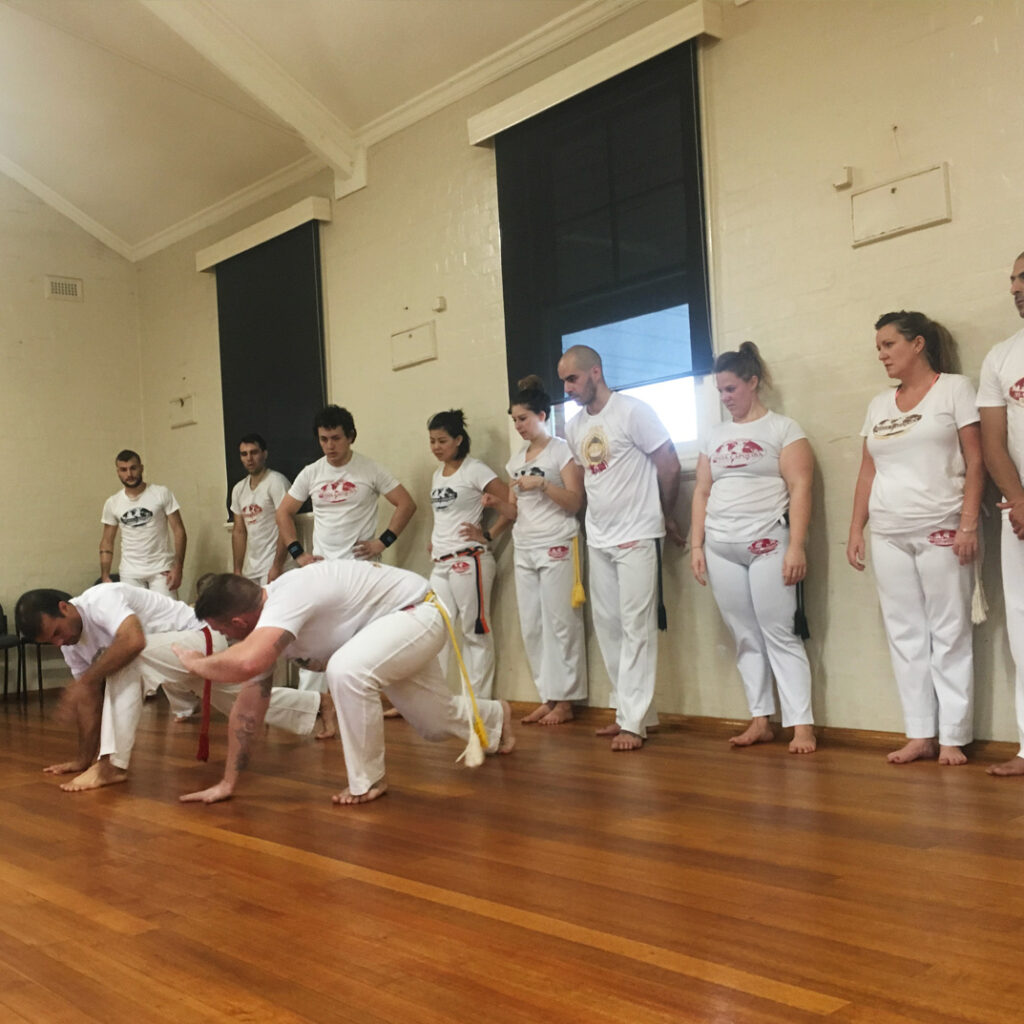 What can I expect from a trial class?
During a trial class, the teacher will focus on teaching some of the basic movements of our Capoeira school. We always start with a warm-up, followed by going through some of the basic movements, kicks, dodges, and tricks. We usually practice the moves individually and then pair up to practice them with a partner. Finally, we will present the first ideas of how to "jogar" (play) Capoeira and the initial steps to start understanding the concept of the "Jogo" (game).
What to expect from a Capoeira in general?
Capoeira is a Brazilian fight that breaks away from conventional martial arts ideas. It is an art form that uses attacks but always preserves the training partner. Capoeira makes you think about a strategy in a very dynamic environment, where the music dictates the speed and style of the Capoeira game. It puts you out of your comfort zone and teaches you to feel comfortable in a challenging situation. 
The students also get familiar with Brazilian Portuguese and Brazilian history, which are essential elements of Capoeira that need to be preserved, such as through songs, greetings, or the names of movements. For some students, Brazilian Portuguese becomes a second language.
How do I sign up after my trial class?
If you want to enrol after your trial class, let the teacher know, and we will send you a link to sign up. The payments will occur by Direct Debit through our management system (Martialytics). We have a 30 days cancellation policy.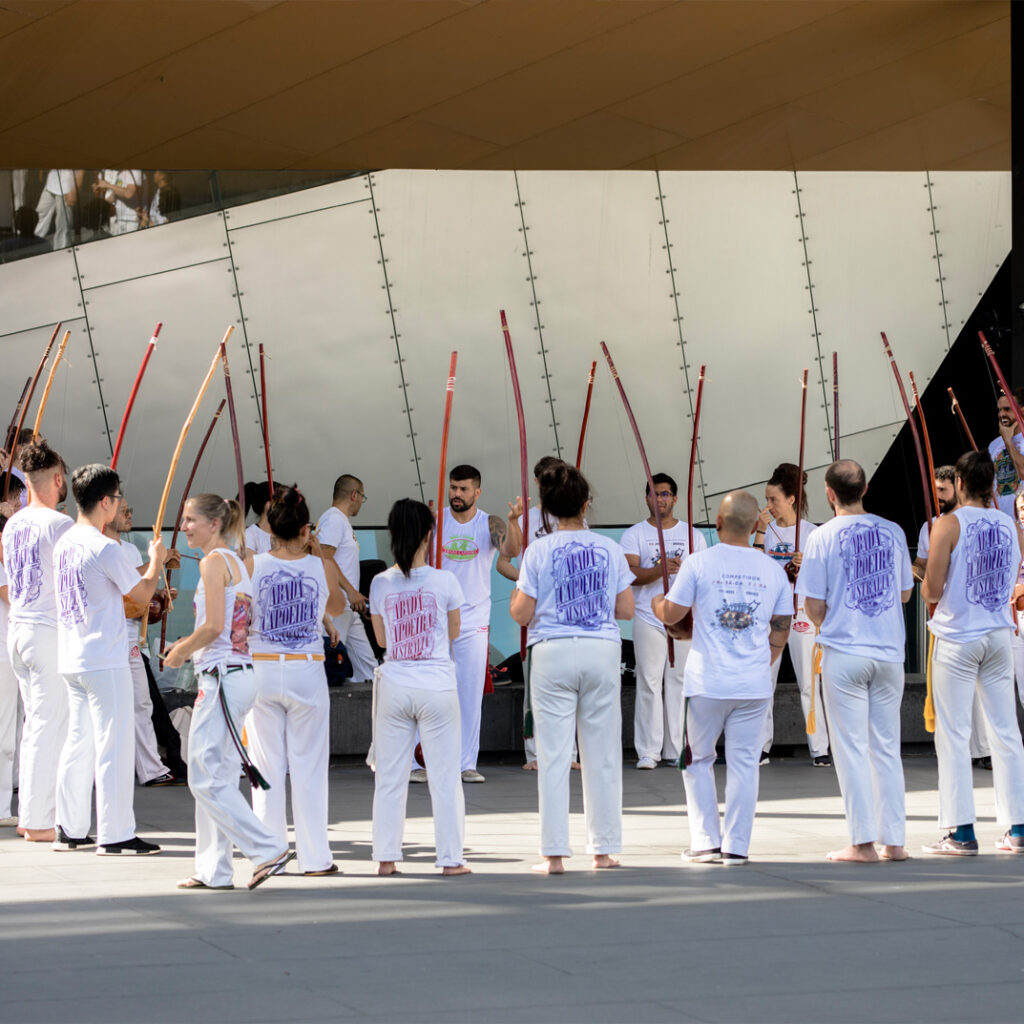 How do I get the uniform?
You can get a uniform from your teacher, and we can charge you through our management system (Martialytics). The uniform consists of a t-shirt, Abada pants, and a "Corda Crua" (natural belt).
How do the students change belts? 
All students change their belts at our yearly grading ceremony, which we organise together with all members of our school in Australia (Melbourne, Sydney, and Gold Coast). Once the student achieves an advanced graduate level, they only change belts during our International Sumit in Rio de Janeiro, Brazil.
Do I learn how to do a backflip or tricking?
The movements in Capoeira are complex, and "floreios" (tricks) are one aspect of this art form. Before approaching a more complicated trick, we learn a range of basic tricks to build up a foundation in our school. We will give all the support to the students to achieve their goals, but it is crucial first to get into the habit of training.
I am not flexible or strong; can I still learn to play Capoeira?
Our Master always says:
"Capoeira is not for the talented. It is for those who don't believe they are capable."
The core idea of Capoeira is to maximise and improve people's mobility, musicality, strategy, flexibility, and strength only using the best tool available for us, our body. All students have different strengths and weaknesses, and Capoeira will help you identify and develop them.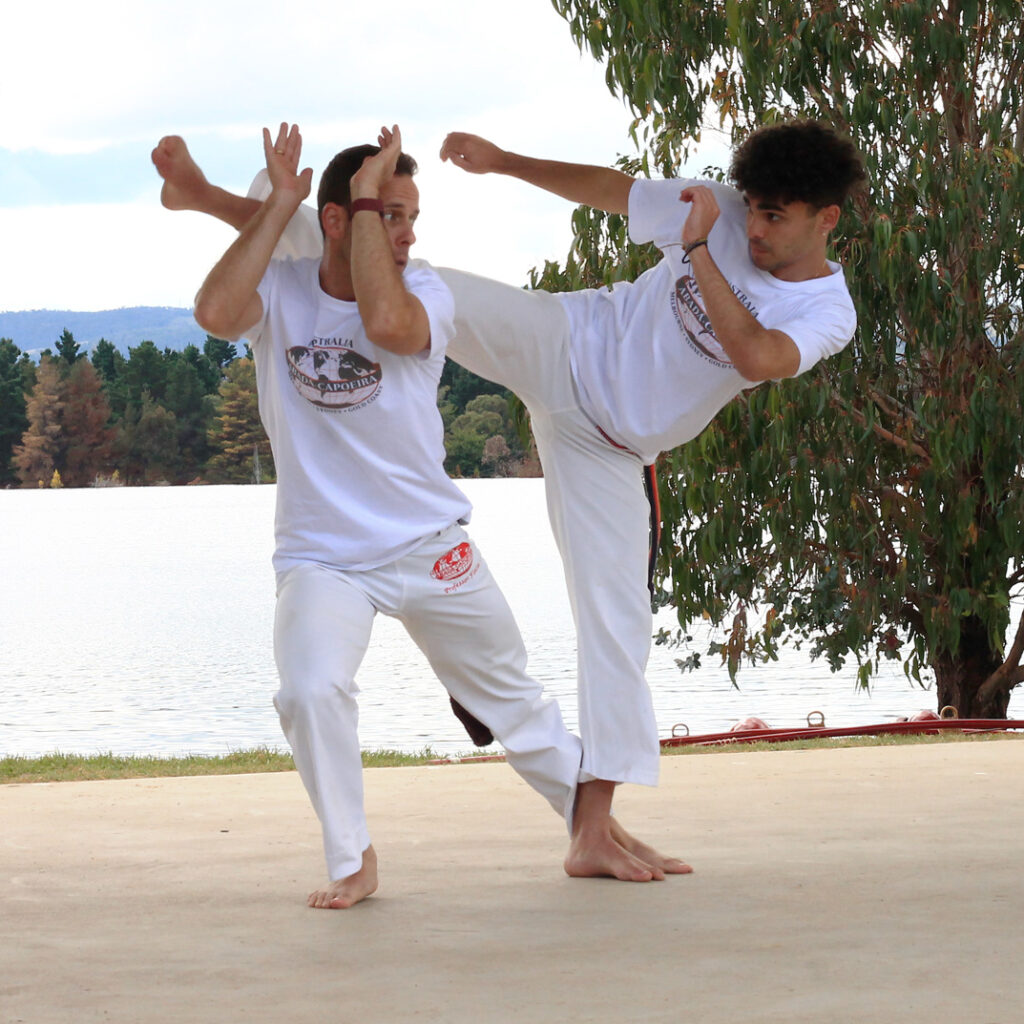 Are there competitions in Capoeira? 
Yes, we have competitions in our Capoeira school. However, Australia alone doesn't have the number of students necessary yet to hold a competition following the requirements of ABADA-Capoeira.